Click for a PDF of the Agenda: May 15.
The Piazza: Public Space Participatory Community Media Centre.
Podcast: Cottage Conference organizer Joanie Cranston talks about the Cottage Hospital.
Join the Piazza Challenge !.
Social Networking: Italian Style.
Cottage Conference Poster.
Just Us: People and the Planet Before Profits.
Triage?.
Network 18 - Positive about Rural.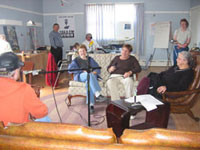 Voice of Bonne Bay
Trails, Tales and Tunes
Our participatory communications events always happen in public spaces. All the Voices. Photos from CU Expo Corner Brook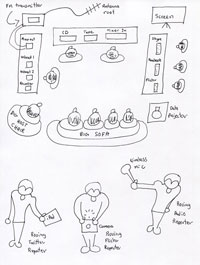 Participatory media depends on volunteers.
Links to Newfoundland and Labrador Community Media
and Ryakuga Collaborative Special Events:
Popups!.