LINKS


Feile Tilting 2019>


Network 19>


Alternative Live Internet Radio>


History of the Network (one version)>


Newspaper-in-a-Box>

Priscilla's blog - the Art of Staying

Women in Politics


Marconi 20-20>


Open System Theory>


Benefits of Community Radio and Participatory Communications by Erin McKee>


Rural Communication for Sustainability Initiative>


Benefits of Community Radio by Mallary McGrath>


Network Newsletter 1989>


Simulcast ezine 2008>



Link to Ryakuga Facebook.


Ryakuga on Flickr.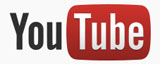 Ryakuga Collaborative.
All music, graphics and information are
copyright of the respective authors.